Product Description
Quartz Stone Top
Quartz Stone Top can be used for table top, island, kitchen countertop, vanitytop, bartop, round table. And the quartz stone tops edges are the same with natural stone, the edges can be eased edge, bullnose edge, laminated edge, miter edge. Besides, the quartz stone top also can make normal sink cutout, undermount sink cutout, faucet hole, etc.
Description
Artificial Quartz Stone
Material
High purity acid-washed 93% quartz stone grain, 7% resin and a small proportion of inorganic pigment.
Thickness
6mm-8mm-10mm-12mm-15mm-18mm-20mm-25mm-30mm, etc.

Finish

1. Surface: Honed, Polished/Nano
2. Side Finish: UV Cutting.
Color
The pure series, diamond series and multi color series, acailable in all designs and colors.
MOQ:
1x20"container,, mixed order accepted.
Payment Terms:
T/T or L/C.
Delivery Time:
21 days after receiving the deposit.
Application:
Laboratories, Hospitals, Bars, Kitchens, Vanities.
1. Thickness: Quality allowed +-1 mm. In production, we will measure the thickness three times to make sure it is qualified.
2. Size: We will make the slab 20mm longer and wider to make up the lack of corner problem that possiblely happen.
3. Production line QC will inspect the slab surface meter by meter to make sure the there are no bubble and other quality problem.
4. General QC will inspect the quality again, to make sure the whole quality is good.
5. We supply two years's quality warranty, if you found any quality problem within two years after you received the slabs, you can contact with our saler.
Quartz Stone Features:
Quartz stone is produced with advanced production technology and is comprised of more than 93% of quartz,added a little resin and pigment. Quartz stone has high hardness and density, it has excellent character as following:
1. Hardness 6~7 Mohs
2. High resistant to acid
3. High resistant to scratch
4. High flexural strength
5. High resistant to staining
6. High resistant to Heat
7. Non-porous
8 .Environment-friendly
Advantage
1. The best white quartz stone sand (No acid-washed sand)
2. high hardness 7 grade, scratch resistant
3. No color difference in the same batch of goods
4. High temperature resistant
5. Chemical resistant
6. Easy to clean
1. What does AIBO do?
AIBO professional and experienced manufacturer and developer of quartz stone slabs and prefabricated tops.
2. Why should customers choose AIBO?
AIBO strong points: 1. Wide range of color collections. 2. Always stick close to the international trend. 3. Focus more on white-based and grey-based collections and marbling/veined collection. 4. International standard quality and service, at affordable Chinese prices. 5. 7+24 easy communication and fast response.
3. Which countries are the main markets of AIBO?
AIBO quartz stone slabs and prefabricated tops are mainly exported to the USA, Australia, Canada, UK, Italy, Mexico, Dubai, Turkey, Brazil, South Africa, Hongkong, Korea, Vietnam, Thailand, Malaysia, etc.
4. Has AIBO ever taken part in any exhibition?
Every year AIBO takes part in exhibitions in USA, Europe, Dubai, Brazil, Asia, and so on.
5. What sizes of quartz slabs are available from AIBO?
AIBO standard slab sizes are 126"*63" (3200*1600mm) and 118"*55" (3000*1400mm), and other customized sizes (2200~3200mm) *(1000~1600mm) are also available.
6. How should the quartz stone slabs be stocked temporarily?
The quartz stone slabs must not be exposed to the sunshine directly, and slabs must be erected verticall.
QC inspection before loading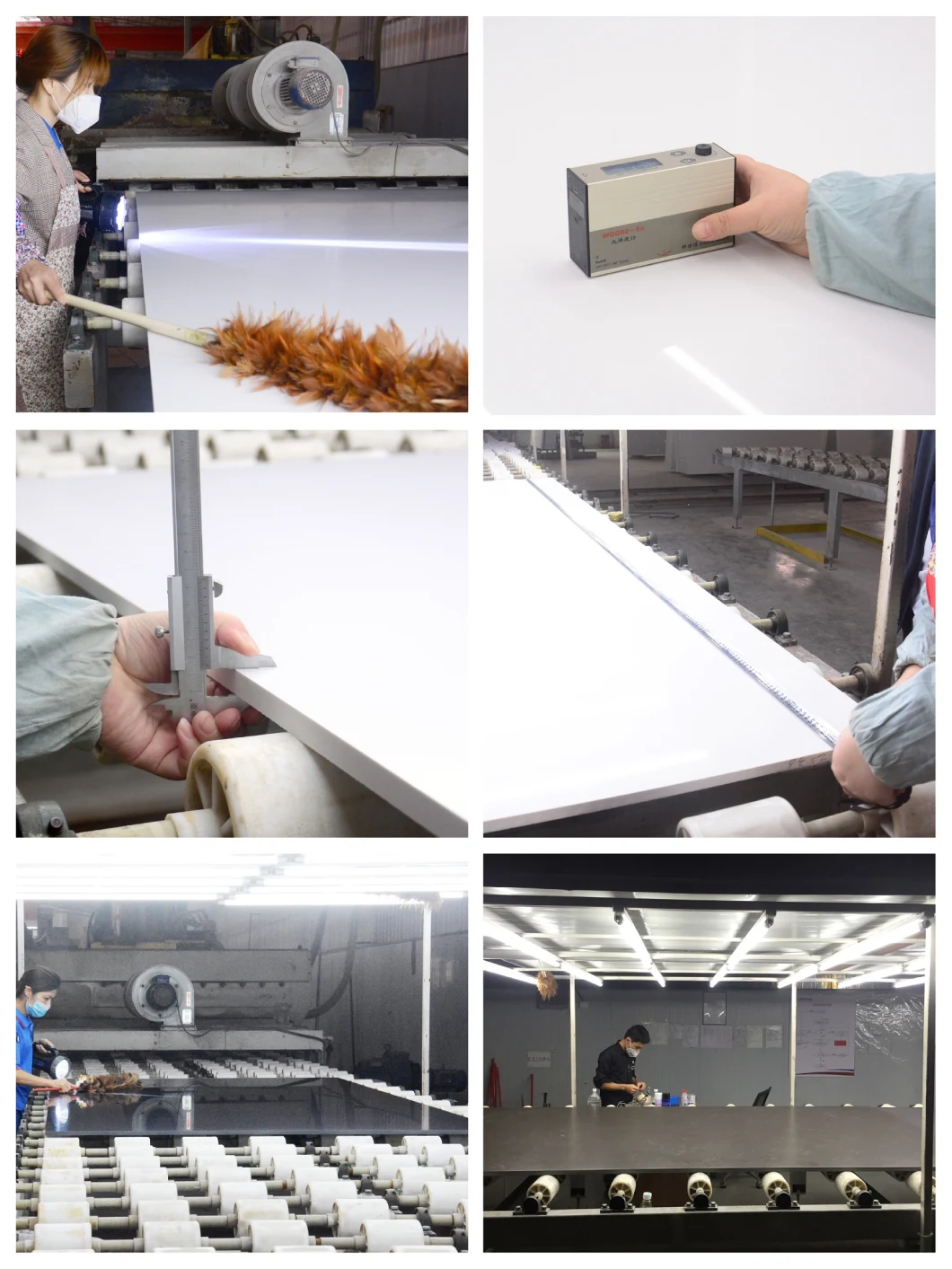 Package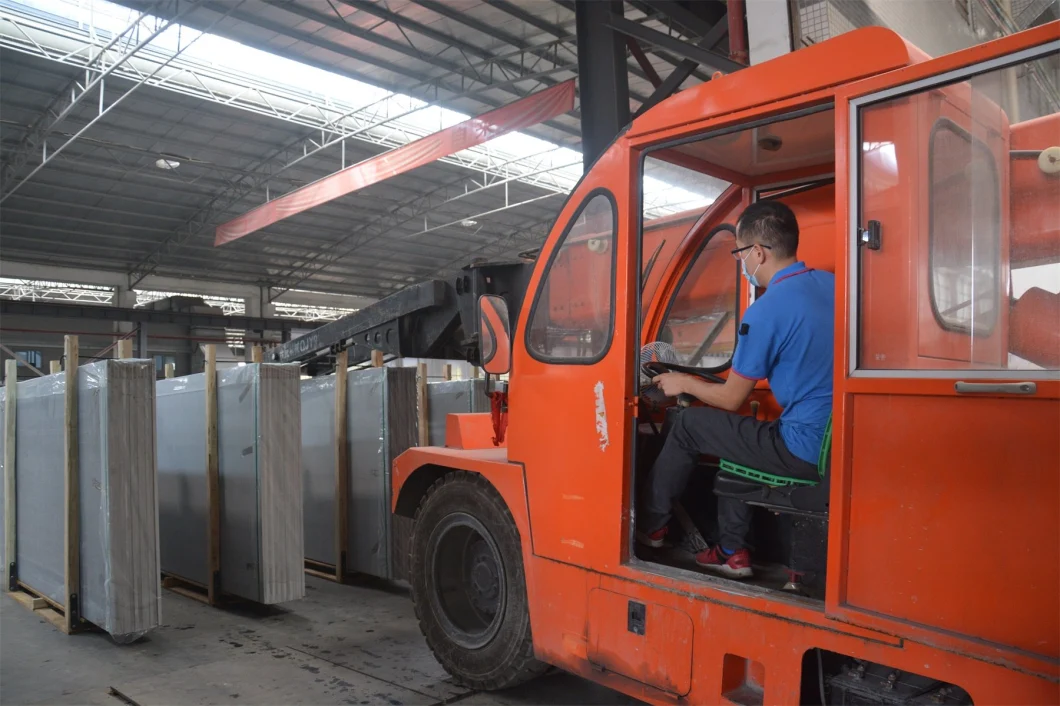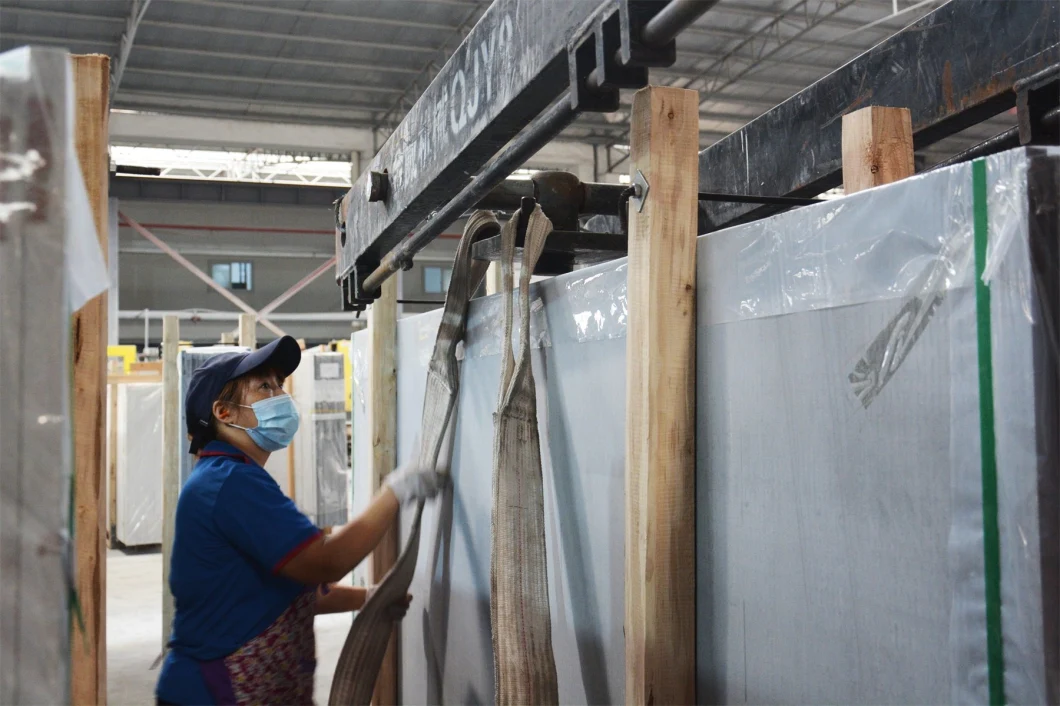 WOODEN CARTES WOODEN BUNBLE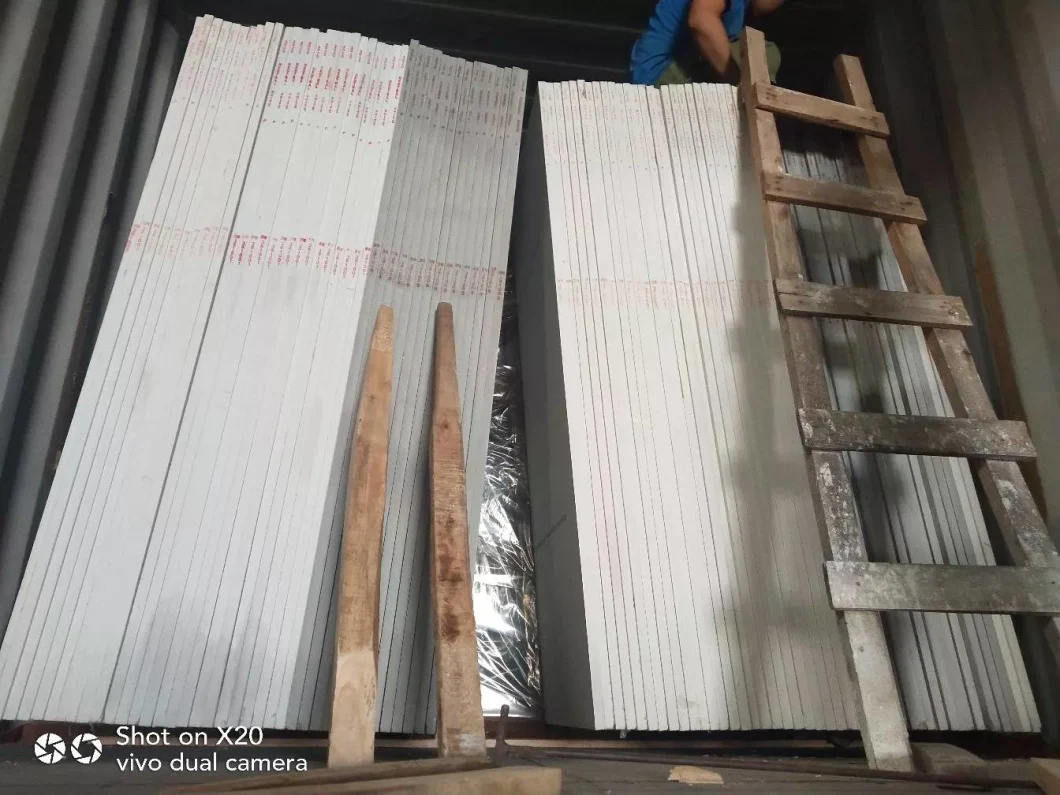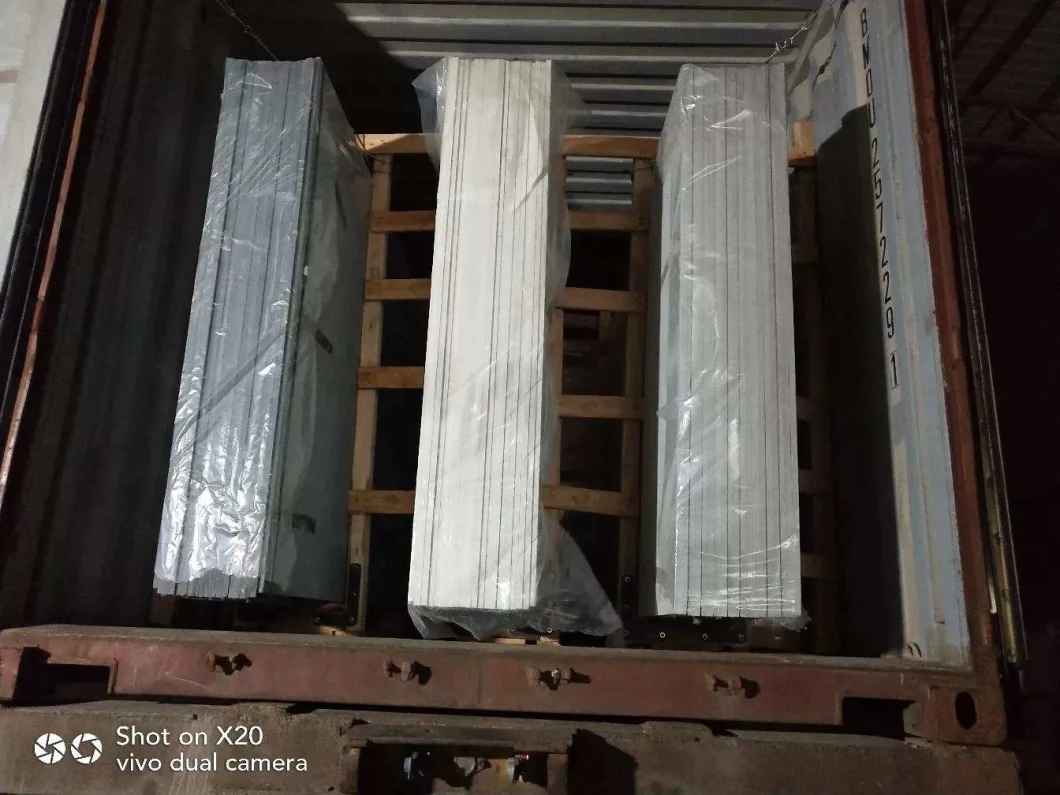 A-RACK WOODEN BUNLE